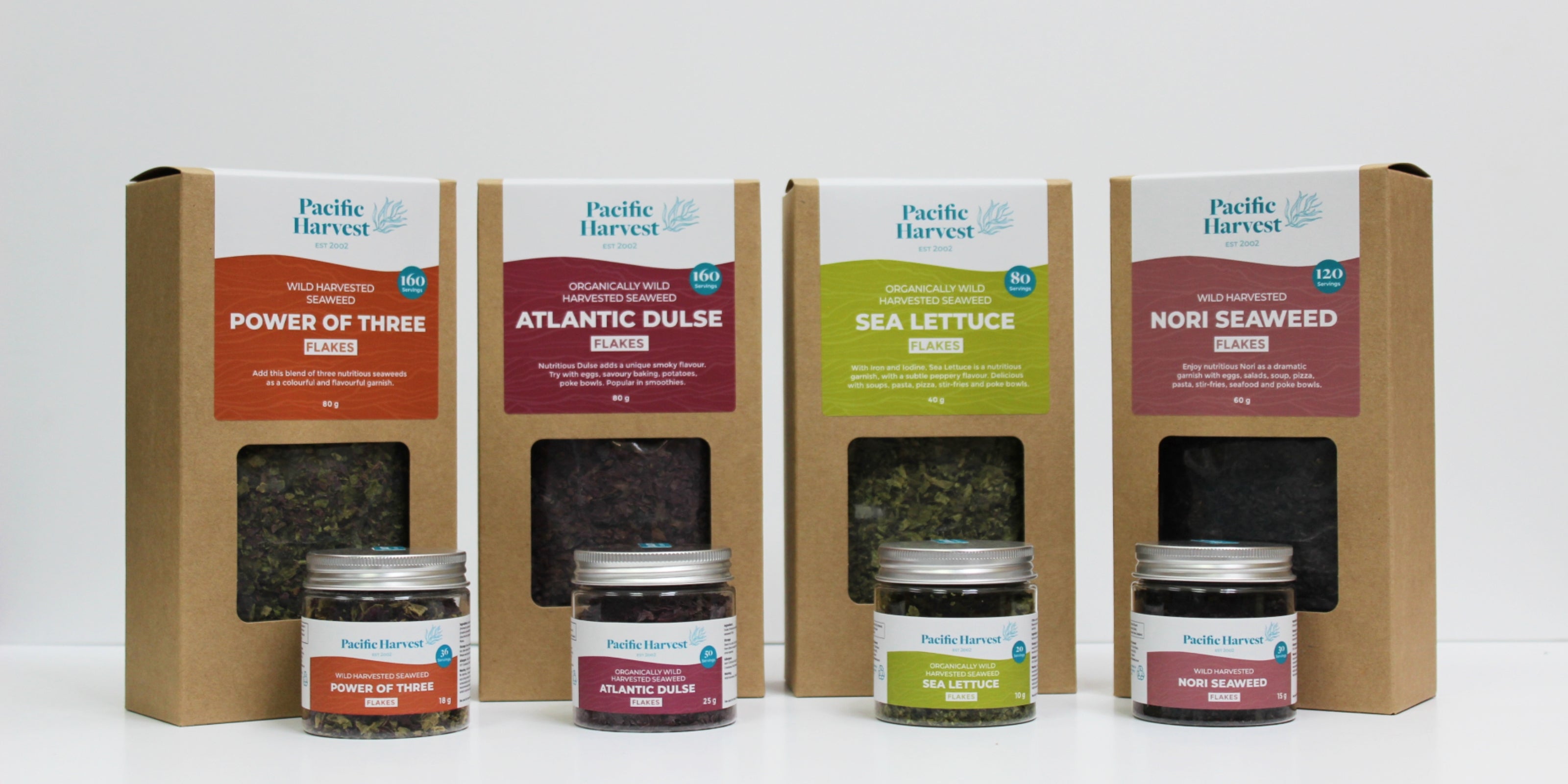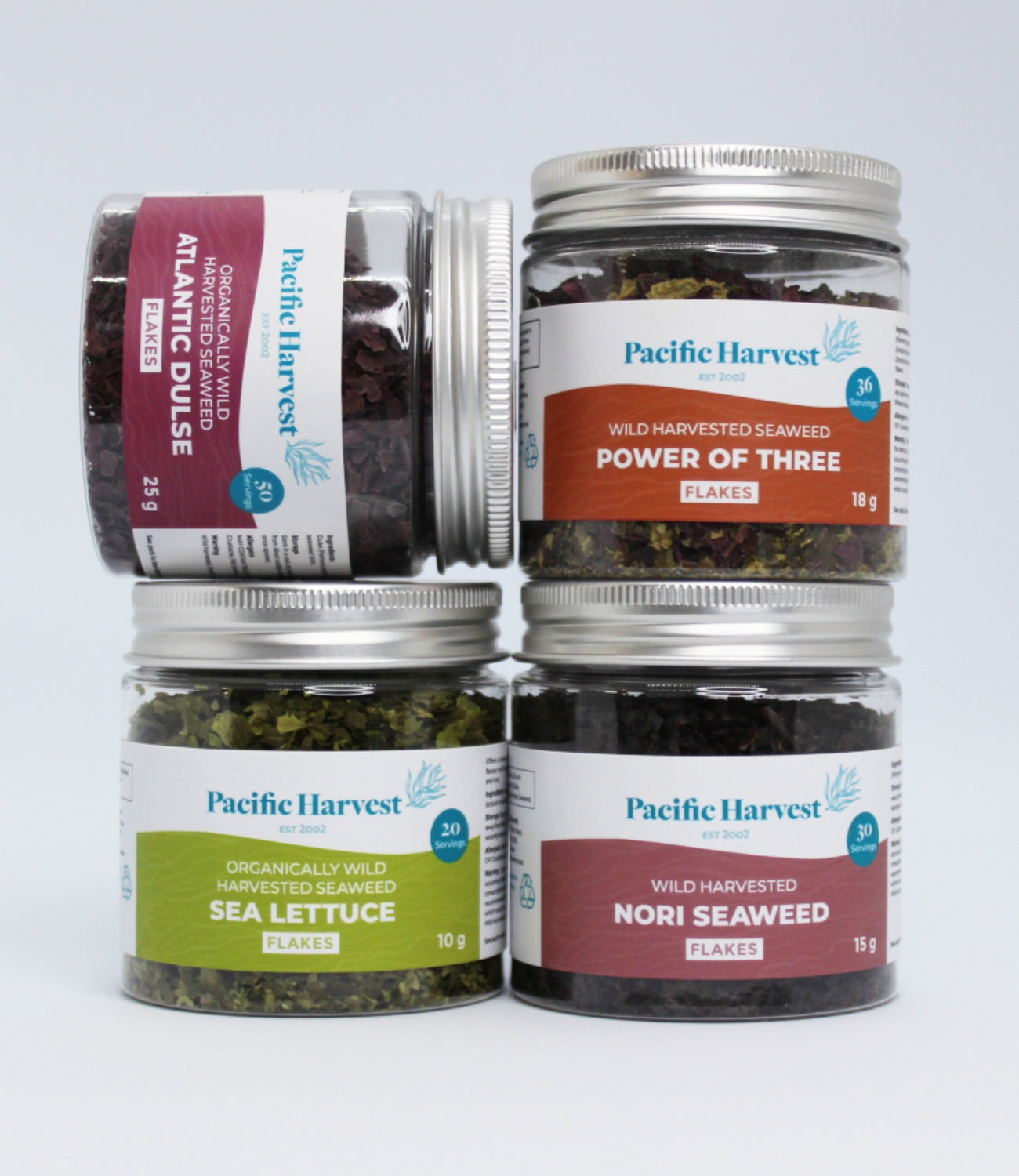 Our seaweeds are packed in 100% recyclable materials
Packaging falls into two areas for us:
We are committed to doing the best we can with the technology we have available. It's a constant work-in-progress to achieve zero-waste packaging we feel good about.
Seaweeds present some challenges as they are hygroscopic which means they constantly absorb moisture (and therefore would be more likely to harbour bacteria) from the atmosphere.
1. Packaging of our Products
how we wrap our seaweeds for you to keep them food safe, affordable, sustainable
2. 'Behind the Scenes'
how our raw materials arrive and how we wrap our products when shipping them to our customers.
Packaging of our Products
Packaging will never be 'done', but we are proud of where we have got to.
Our product packaging is 100% reusable or recyclable.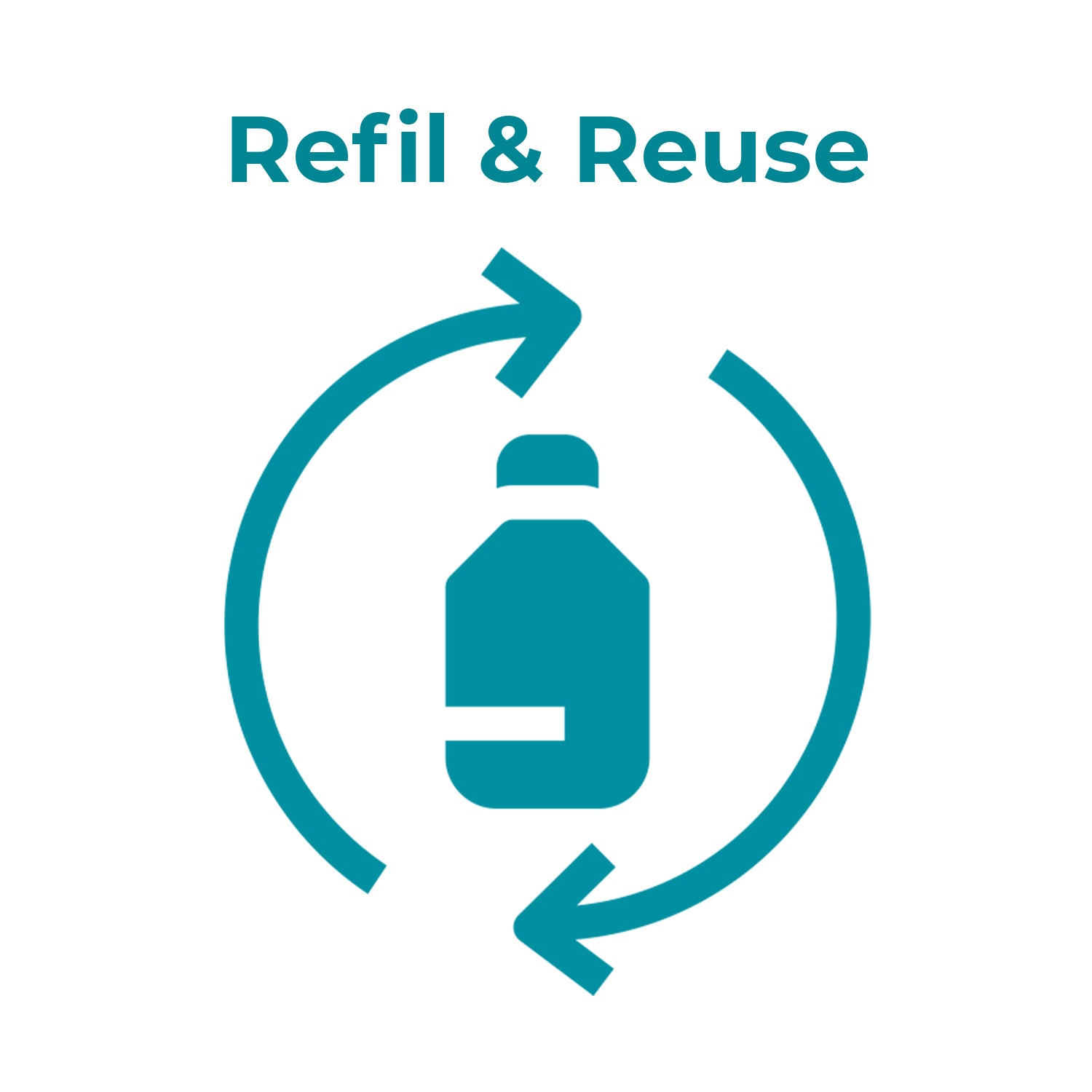 Jars & Lids
We choose to use a PET recyclable (or reusable plastic) because the carbon footprint to ship glass is much higher than plastic.  Glass also requires additional packaging to ship and creates health and safety challenges for our team and customers who handle it.
We chose simple attractive jars & aluminimum lids which are easy to reuse repeatedly, or recycle via your normal household recycling schemes.
Scan the QR code on our packaging for recycling information.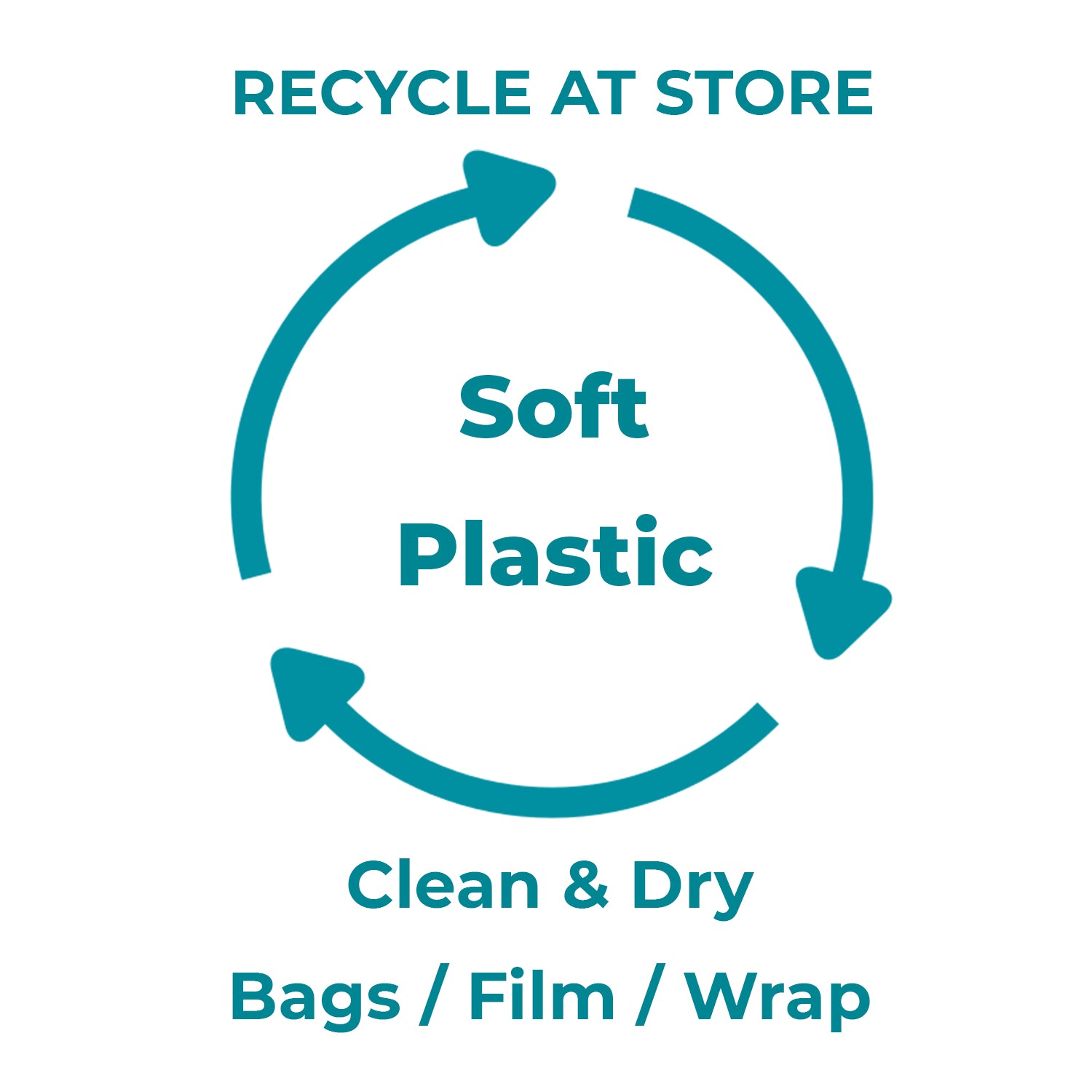 Bags
Currently compostable packaging does not provide an adequate barrier for moisture-thirsty sea vegetables, so we use a fully recyclable plastic which can be recycled through soft plastic recycling schemes in store.
We removed 40% of the plastic weight in our previous bags when we switched suppliers. Our bags are proudly zip free which reduced an additional 15% unnecessary plastic.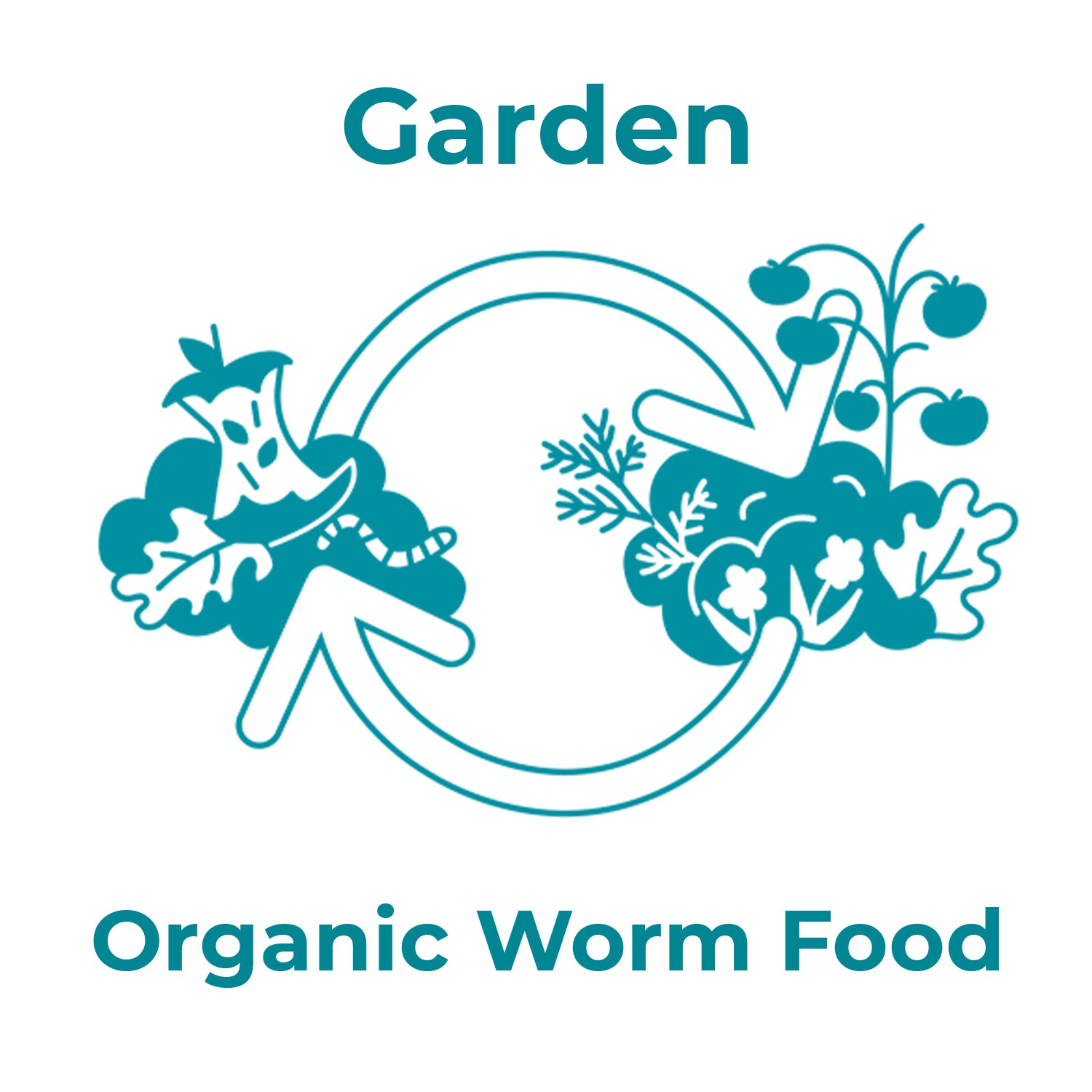 Boxes
We provide boxes to provide shade for light sensitive seaweeds
This reduces waste and improves shelf life and colour vibrancy.
Place used boxes in your worm farm or household recycling.
Shipping our orders
We re-use the backs of our labels, and use other recycled materials to pack our online orders.
We don't generate a paper invoice/receipt unless requested to by our customer and email it instead.
We ship in cardboard outers.
We reuse or return shipping pallets.
We are phasing in paper based packing tape
We are working on
Plant based inks and water based adhesives for our labels and cardboard
Compostable pallet wrap (currently its all soft plastics recycled)
Raw materials
We work with ethically minded suppliers who are working to reduce their impact too.
Shipping pallets are reused or recycled and packaging materials are reused or processed through soft plastics recycling schemes
We store our raw materials in water tight, dark reusable bins.
We are working on
Achieving more consistency and improving communication around our expectations with all suppliers.